Exhibition 'F-16: 50 YEARS FAST FORWARD'
Did you see it? See the F-16 at your own pace
Find out everything there is to know about the F-16
Find out what it's like to fly the F-16
Personal stories of pilots
And experience
THE EPIC

F-16 STORY

The F-16 Fighting Falcon, the ultimate icon of the Royal Netherlands Air Force for nearly half a century. Over the years this fighter plane has made an indelible impression on loads of people. First and foremost on the men and women that worked on and around these jets, not to mention a vast number of members of the wider Dutch public.
The origins and the development of the F-16, the aircraft that has served our country through well over 50 years of operations.
Impressive technology and equipment.
Spectacular stories from F-16 pilots.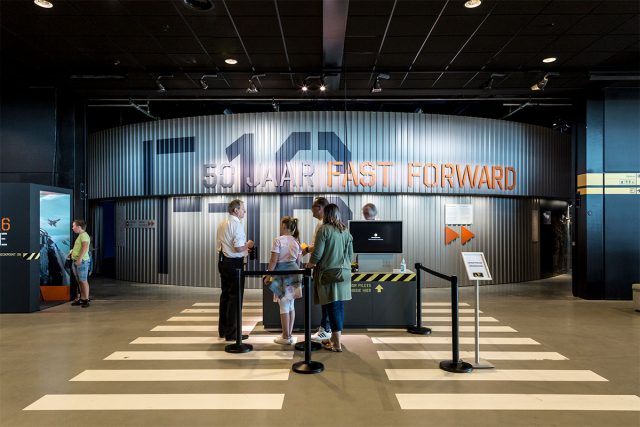 The exhibition
4X A UNIQUE EXPERIENCE
The F-16's origins

Technology and equipment

Personal stories of pilots

Kids Mission from age 8
Find out what it's like to fly the F-16
F-16 Xperience
At the heart of the Exhibition is a bona fide F-16, the J-248, surrounded by a large 40-metre length by 4-metre height movie screen.
Onto this mega screen a film is projected showing the viewpoint of the pilot.
Join him as he jets through narrow canyons and make dizzying loops above the sea.
Get as close as can be feeling the G forces as you break the sound barrier.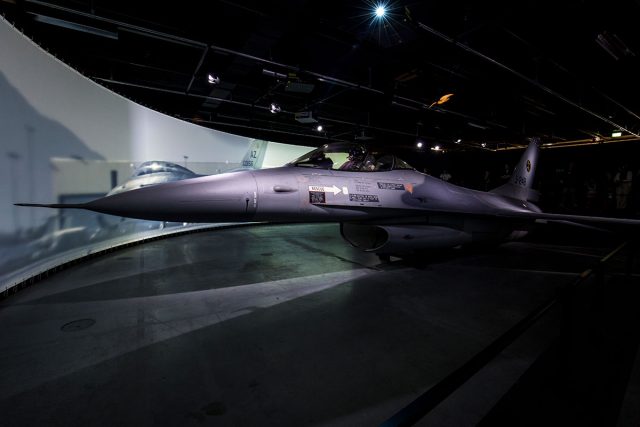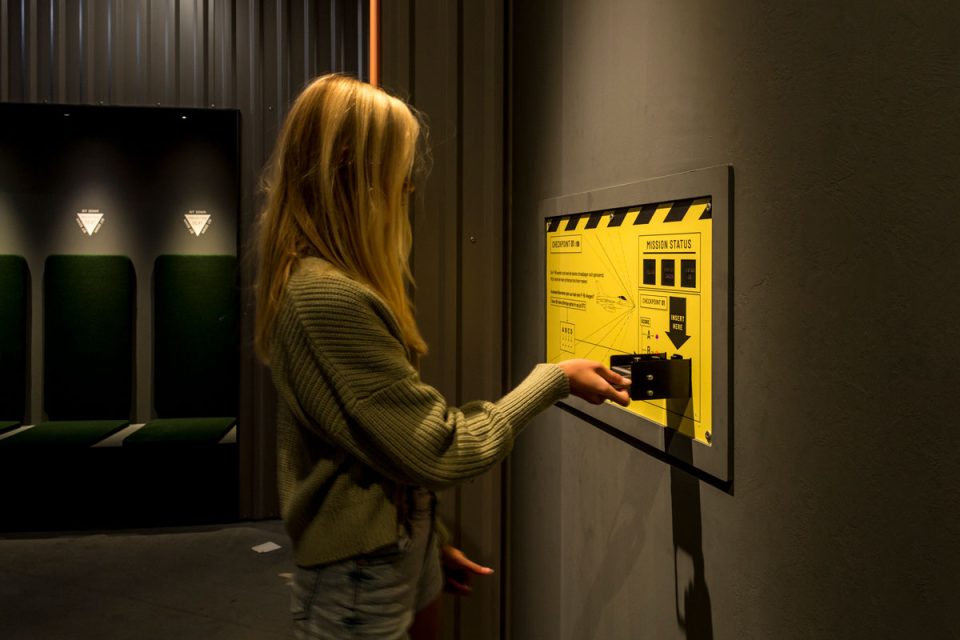 Kids Mission
FANCY GETTING YOUR WINGS?
If you are aged 8 or older and your dream is to become a pilot, take the special F-16 route: Kids Mission.
Receive a 'Data Transfer Cartridge', same as a real pilot.
Carry out missions and earn yourself 'Wings'.
And find out if you've got the makings of a real pilot!