Discover
Canons! There is so much to see and do. Follow the yellow arrows to make your way across the museum and discover the tale of the armed forces. That in itself should keep everybody, young and old, sweet for hours on end.
Five interactive theme rooms
to visit

Nineteen planes hanging from the ceiling

Always something to do, both inside and outside

Largest military collection in The Netherlands
Now on display
F-16: 50 YEARS FAST FORWARD
Here is where you will find out everything there is to know about the F-16 Fighting Falcon, an icon of the Royal Netherlands Air Force. We chronicle the spectacular tale of the origins, development, technology, missions, equipment and the adventures of those daring men in their flying machines. Read more about F-16: 50 YEARS FAST FORWARD.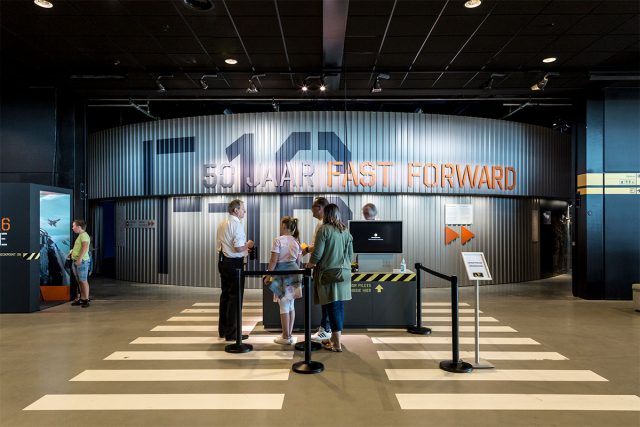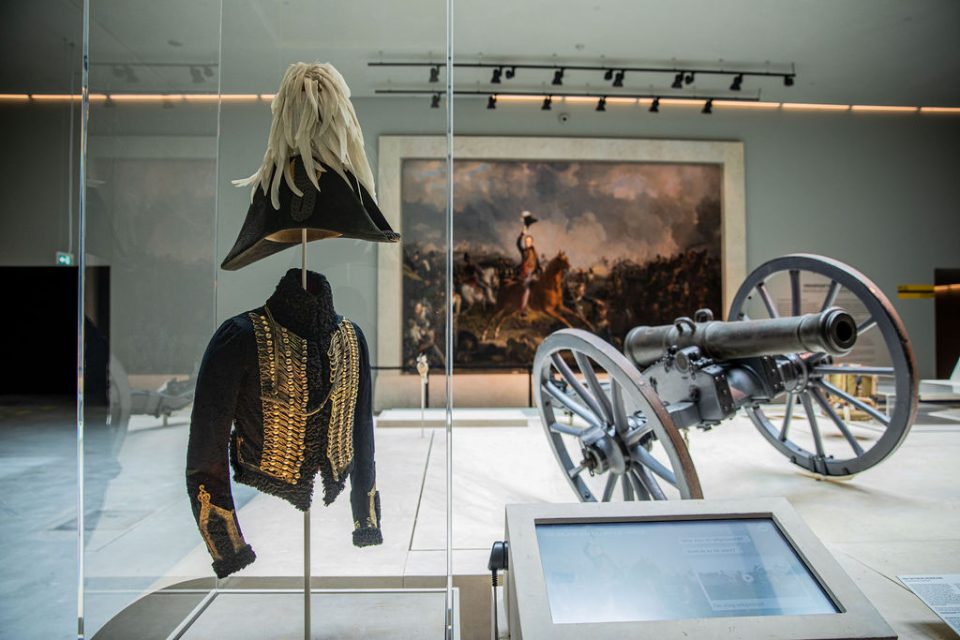 Kruispunt
Waterloo
A special project took place in the middle of the museum: the restoration of the painting about the battle of Quatre-Bras. The painting comes from Soestdijk Palace and measures 6 by 4 metres. Gigantic! On our YouTube channel you can discover more about the restoration process and the discoveries we made.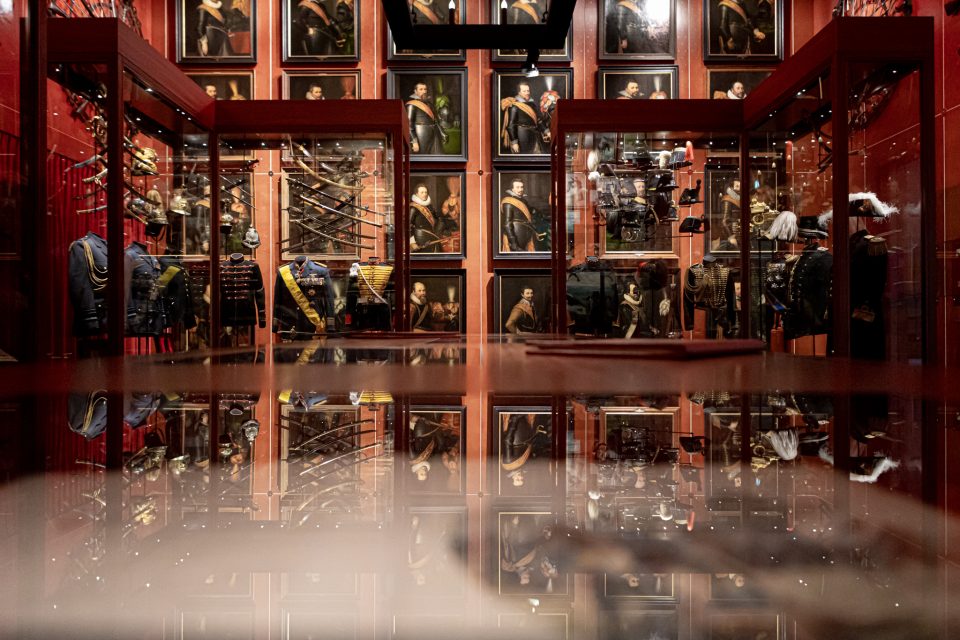 HIDDEN GEMS IN THE 
TREASURY
The National Military Museum is also a great day out for art lovers. Discover the atmospheric Treasury and be surrounded by old paintings, classic weapons and great treasures from the national military history.
Read more (in Dutch)