Escape Room
Bunker 83
Total world annihilation is lurking around the corner. Will you and your team manage to make the right decisions in order to prevent Mutual Assured Destruction? Time to step up to the plate in our Cold War battle room!
Book your tickets now
Feel the
threat
The year is 1983. The unrelenting tensions between the two military superpowers are holding the world to ransom. Step inside a Russian or American nuclear bunker and sense the chilling, ever present menace of the Cold War.
Total world destruction is imminent. Escaping from Bunker 83 is pointless. Have you and your team got what it takes to make the right decisions?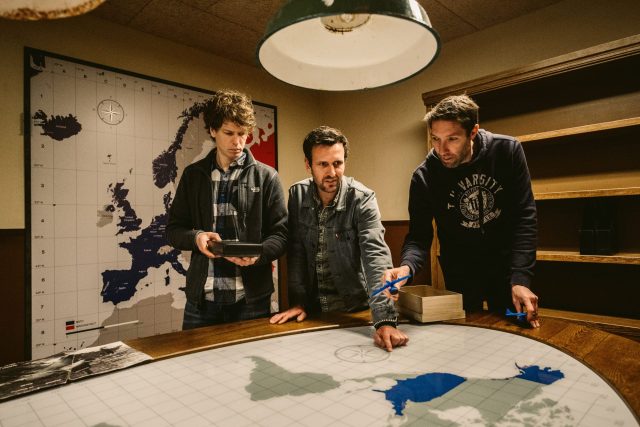 Ops Room or War Room
Bunker 83 is a blood-curdling experience in which the choices you make will determine the fate of the world. Will you go for the Ops Room where you will be working hard to maintain the systems? Or do you feel more at home inside the War Room, where brains are firing on all cylinders and strategic positions need to be adopted? No matter which Room you decide on, you will need to work together as a team to stay one step ahead of the enemy!
Take on the challenge
Pick a date and decide which side you are on: America or Russia. Then select an open time slot. If you are coming over as one big party, why not choose both countries to go head-to-head?
Questions?
If you have any questions about visiting the Bunker 83 Escape Room, please see our frequently asked questions section. If you are unable to find the answer to your question, do not hesitate to get in touch with us.