Set off on a journey of discovery during the
Holidays
Hey there adventurer! What are you doing during the holidays? During the school holidays we are also open on Mondays, with daily extra activities laid on!
For the actual school holiday dates in the Netherlands, check rijksoverheid.nl.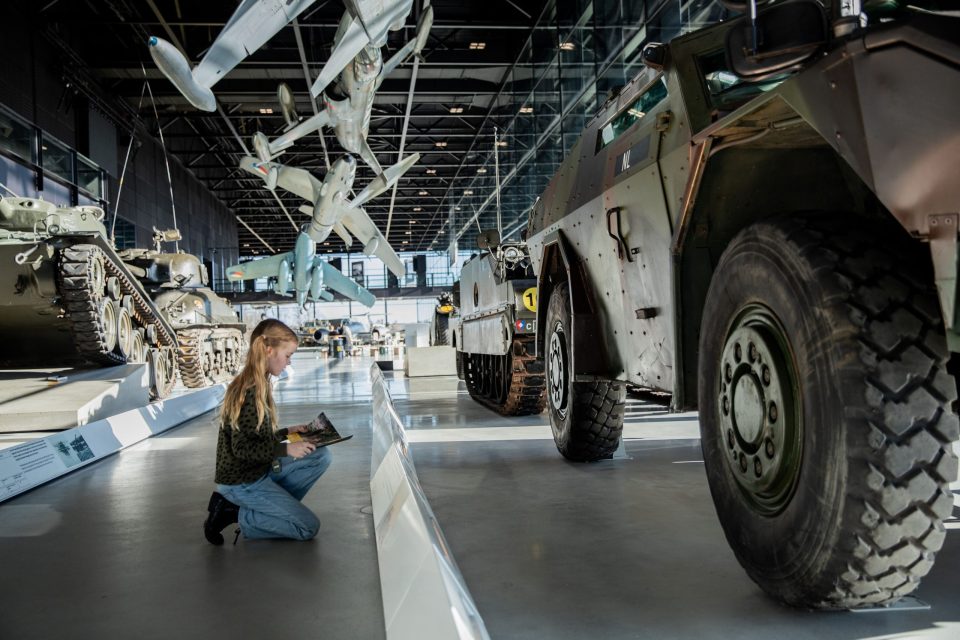 Learn all about the
MILITARY

HISTORY

Set off on a journey of exploration around the museum, feast your eyes at the Armoury and hear exciting stories as experience by service personnel. Indulge yourself outdoors at the military boot camp or climb on board a real military vehicle!
Do things by yourself
RIDE
A MINI-TANK OR A MINI-JEEP
Tear across the challenging outdoor track riding the mini-tank or the mini-jeep.
Mini-tank requirements
Age: from age 8
Minimum height: 1.35 meter
Price: € 8.50 per person per ride
Mini-jeep requirements
Age: from age 4
Price: € 4.00 per child per ride
Parent/supervisor to walk along with the driver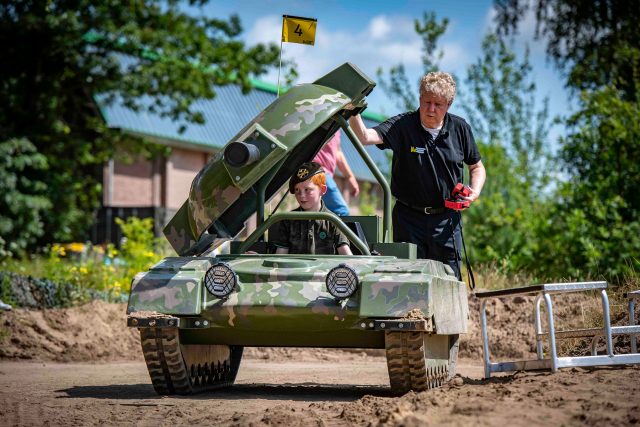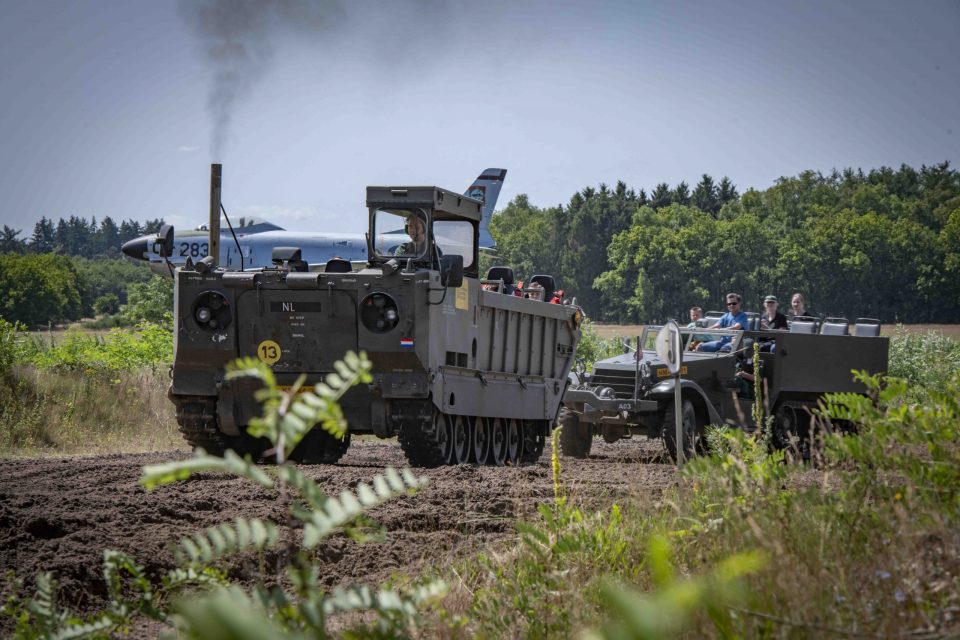 Unforgettable experience
HITCH A RIDE IN A
MILITARY VEHICLE
Manoeuvre your way around our tank arena on board of an M688/M113 amphibious tracked vehicle or an M3A1 half-track from the Second World War. Have you got what it takes?
Prices
M3A1 half-track: € 6.50 per person per ride
M688 and M113: € 11.50 per person per ride
Please note: this is a tough ride. We strongly advise against small children and people with a poor back taking part. If you do take part, this is at your own risk.
OUTSIDE TICKET BOOTH
Outside ticket booth open between 12:00 and 15:30 hours. Will close sooner if things get exceptionally busy.
Tickets for the outdoor activities (mini-tank, mini-jeep and hitching a ride on a military vehicle) are available only from the outdoor ticket booth.
Daily outdoor activities from 12:00 to 16:00 hours.